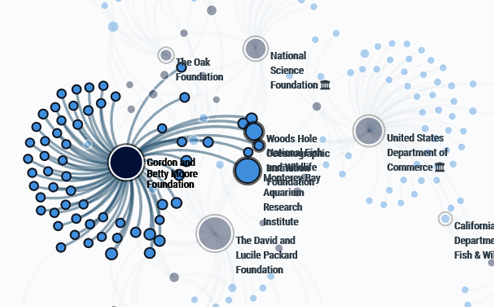 FundingtheOcean.org is an online knowledge hub designed to track, inform and inspire ocean conservation philanthropy.
The goal: to centralize and provide access to critical information needed by ocean funders and conservationists grappling with an increasingly complex landscape while working to improve the condition of the ocean, its inhabitants, and the livelihoods that depend on it.
This site provides public access to:
the most current and complete interactive funding map of global ocean conservation efforts
a searchable library of curated event, publications, case studies, affinity groups, news, and data and report repositories on ocean conservation
information on how ocean funders are working toward the Sustainable Development Goals framework
a private online community for sharing knowledge and building relationships
an opportunity to share your knowledge
Who is FundingtheOcean.org for? From global to grassroots, the site is a resource designed to help funders, NGOs, and support organizations working to protect the ocean.