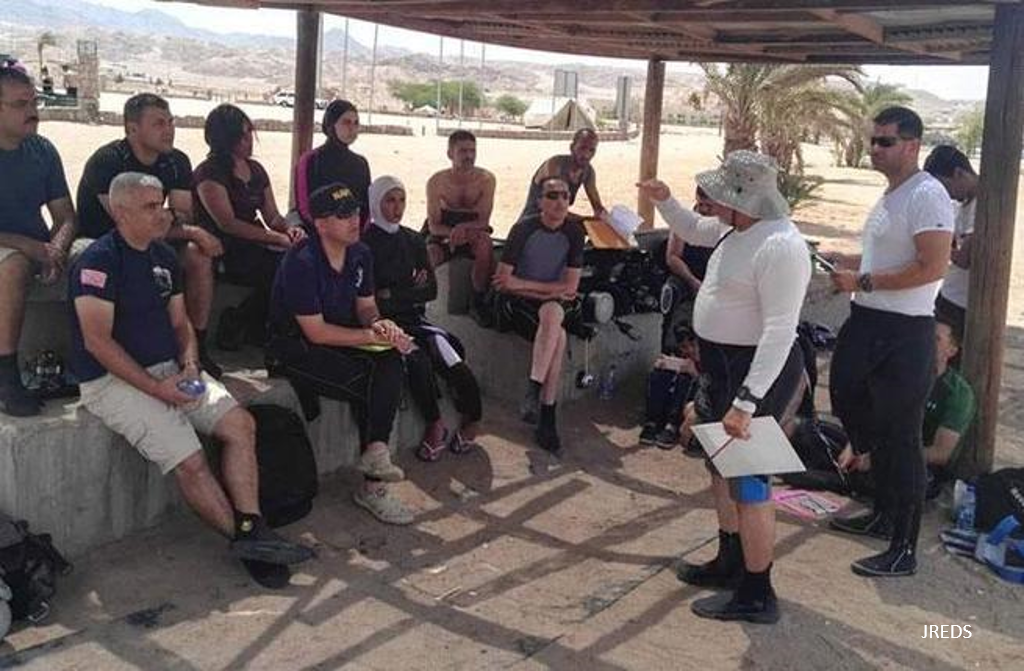 ALBAWABA:
A specialised training on reef-checking and eco-dive has concluded in Aqaba, producing Jordan's first certified female divers, marine conservationists said on Saturday.
Fifteen participants, three of whom were females, underwent the specialised training on reef-checking and eco-diving, according to Ehab Eid, the Royal Marine Conservation Society of Jordan's (JREDS) executive director.
"The participants are from the local community of Aqaba. They are from institutions which are key partners of JREDS, including the Royal Jordanian Navy and the Aqaba Diving Association," Eid told The Jordan Times.
The training, which concluded on Thursday, seeks to create a bigger team capable of providing ecologically sound and economically sustainable solutions to save coral reefs, Eid highlighted.