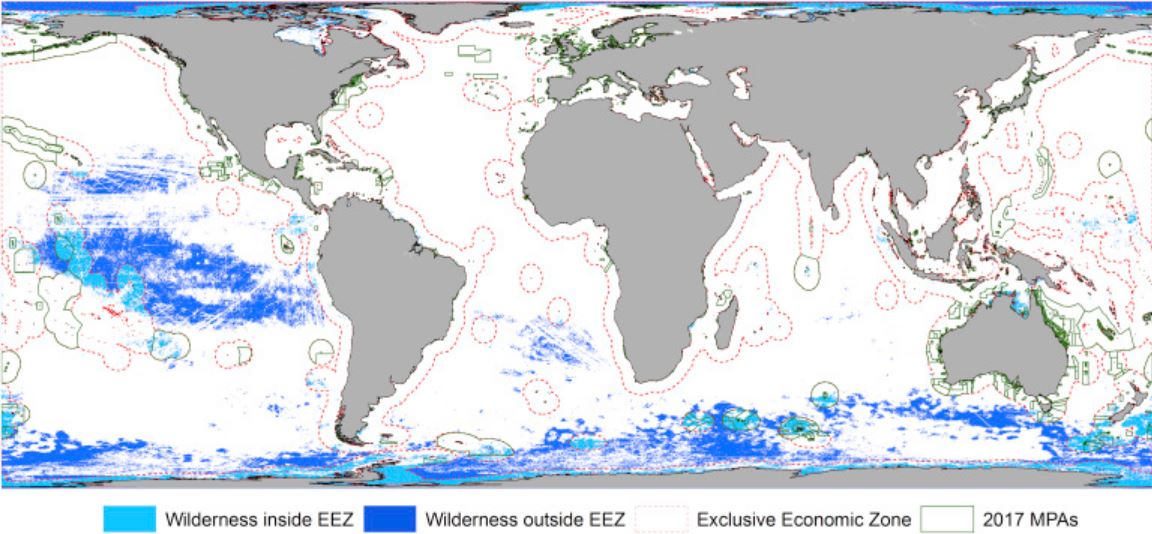 MONGABAY:  Humans have wiped out most of the pristine parts of the world's oceans, a new study has found.
In the first global mapping of human impacts on marine environments, a team of scientists from Australia, Canada and the United States demonstrated that few corners of the globe have been left untouched by shipping, mining and commercial fishing. Just 13 percent of the world's oceans hold intact ecosystems and are free of these impacts — the team's definition of marine wilderness. And of the remaining underwater wilderness, less than 5 percent is protected.
"We know how valuable and how unique places in the ocean [are] that don't have high levels of human activity," Kendall Jones, a conservation scientist with the Wildlife Conservation Society, said in an interview. They're home to a wide variety of life, including many of the ocean's top predators, he added.
But unlike our understanding of how wilderness has disappeared on land, "we had no real global map of where those locations are" in the ocean, said Jones, who is also a doctoral candidate at the University of Queensland in Australia.