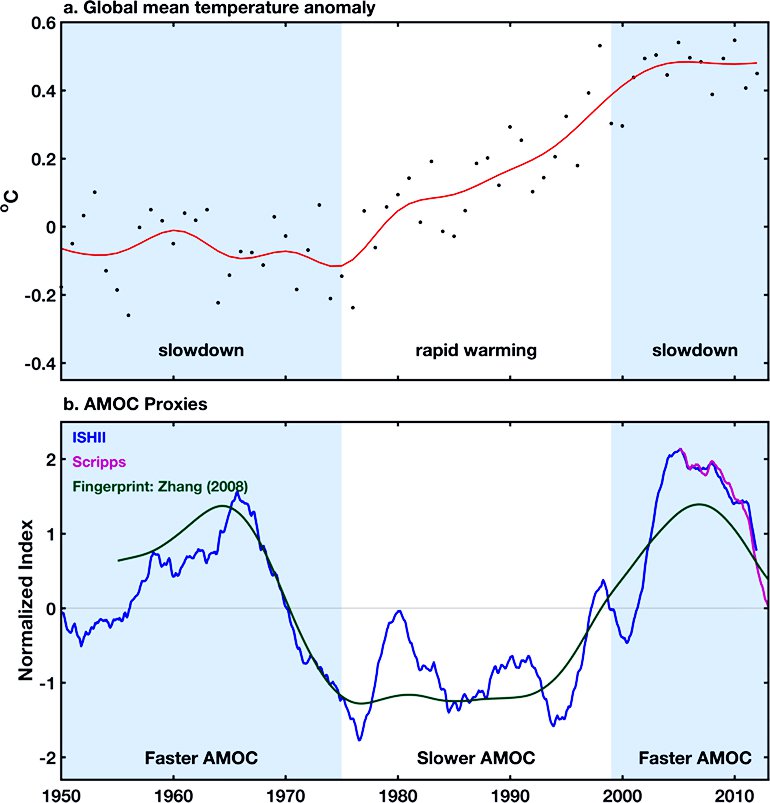 SCIENCE ALERT:  Global warming isn't the cause of slowdown in a huge circulation pattern in the Atlantic Ocean, which is, in fact, part of regular, decades-long cycle that will affect temperatures in coming decades, according to a new study.
Oceanographers are concerned about the long-term stability of the Atlantic Ocean circulation, and previous studies show that it has slowed dramatically in the past decade.
"Climate scientists have expected the Atlantic overturning circulation to decline long-term under global warming, but we only have direct measurements of its strength since April 2004. And the decline measured since then is 10 times larger than expected," says corresponding author Ka-Kit Tung, a professor of applied mathematics at the University of Washington with an adjunct appointment in atmospheric sciences.