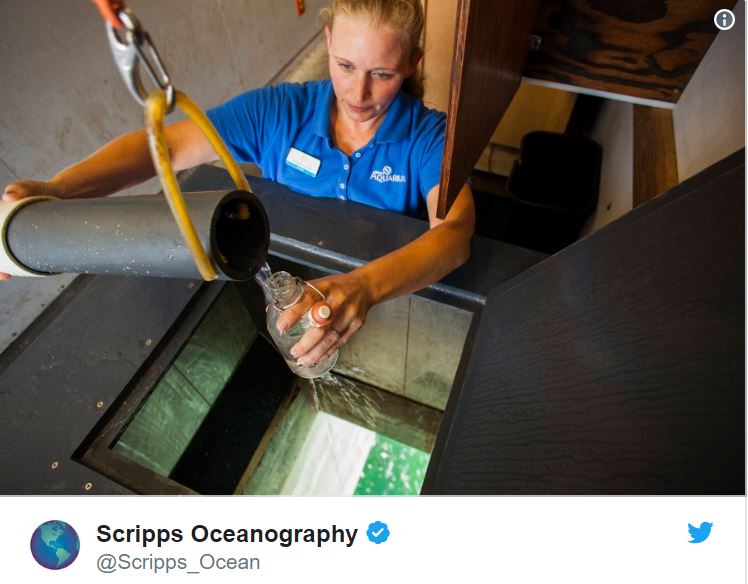 NPR:    At a pier in San Diego, researchers on Wednesday recorded the warmest sea surface temperature since record-keeping began there in 1916.
Every day, researchers from the Scripps Institution of Oceanography at the University of California San Diego collect data — by hand — from the Ellen Browning Scripps Memorial Pier.
Wednesday's 78.6 degrees Fahrenheit at the pier surpassed a previous record of 78.4 degrees in 1931, researchers said in a statement on Thursday.
"It really is weird," Clarissa Anderson, a Scripps research scientist, told NPR. "We have different records going back decades and while [our ocean water] temperature is tightly connected with the equator, we're now seeing [temperatures] stabilize at the equator while temperatures in southern California keep going up."