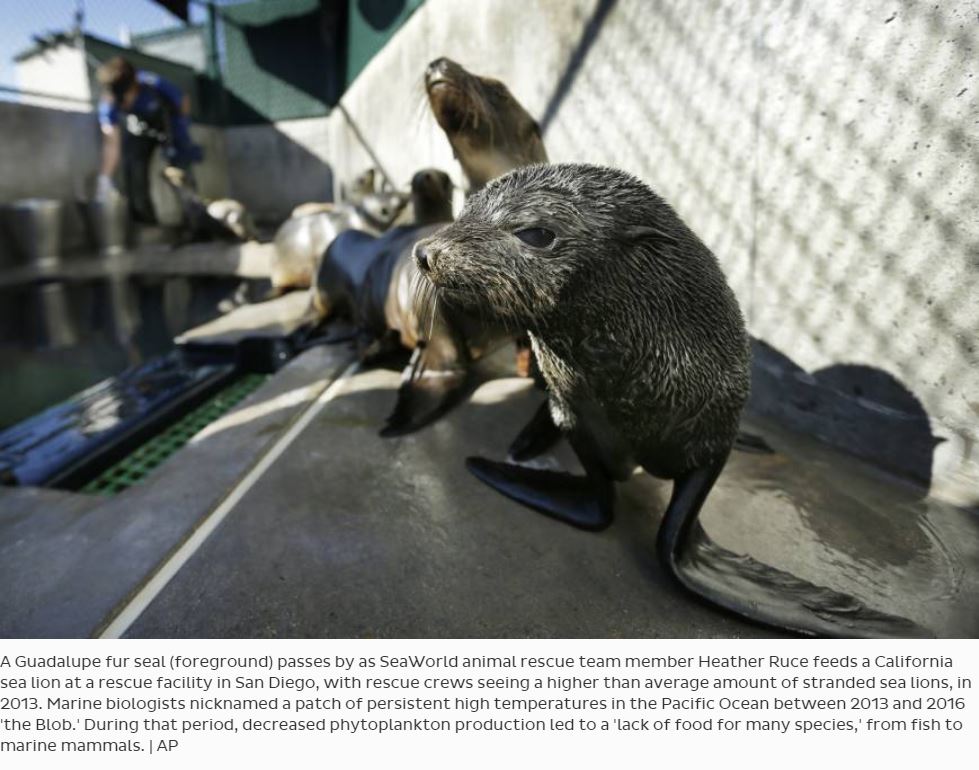 THE JAPAN TIMES:   The number of days marked by potentially destructive ocean heat waves has doubled in 35 years and will multiply another fivefold at current rates of climate change, scientists warned Wednesday.
Even if humanity does manage to cap global warming "well below" 2 degrees Celsius (3.6 Fahrenheit), as called for in the Paris climate treaty, marine heat waves will sharply increase in frequency, intensity and duration, they reported in the journal Nature.
Off San Diego, scientists this month recorded the highest sea temperatures since daily measurements began in 1916.
Between 1982 and 2016, the number of marine heat waves roughly doubled, the study found. Prolonged periods of extreme heat in the oceans can damage kelp forests and coral reefs, and harm fish and other marine life.