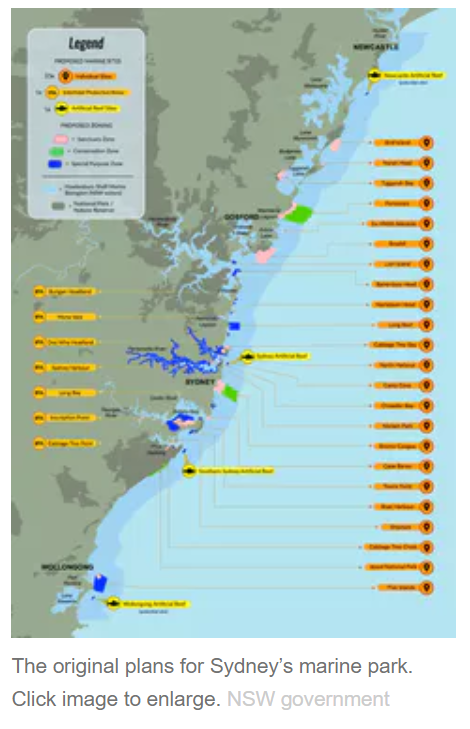 The New South Wales government's decision to back away from establishing no-fishing zones in waters around Sydney leaves significant question marks over the plan, which is open for public consultation until September 27.
Fisheries Minister Niall Blair explained the apparent backflip by sayinghe was "confident that fishing is not the key threat to the sustainability of our marine environment", after receiving what he described as "robust" feedback from local communities and anglers.
The originally proposed Sydney Marine Park comprised 17 "sanctuary zones" (totalling 2.4% of the area, including estuaries), 3 "conservation zones" totalling 2.6%, and 21 "special purpose zones", which would allow (and in some cases protect) fishing.
Sanctuary zones allow no fishing; conservation zones allow taking of lobster and abalone (see below); and special purpose zones have a range of restrictions or allowances, not necessarily of any conservation benefit. For instance, four offshore artificial reefs are classed as special purpose zones.