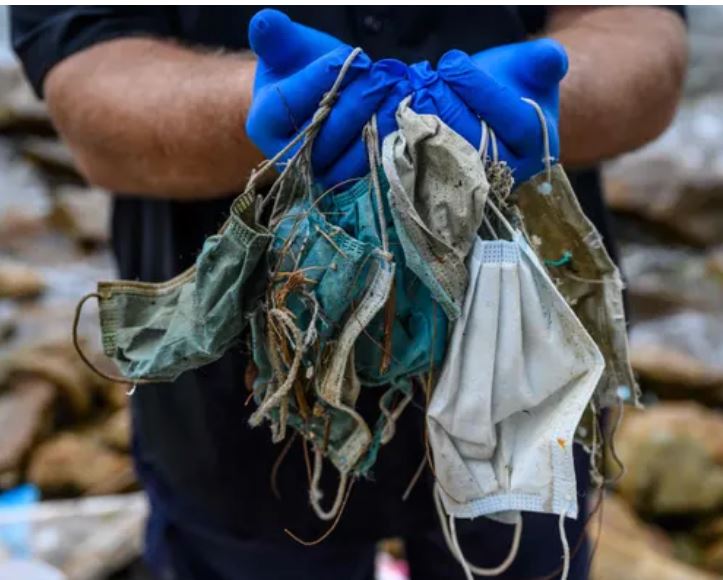 A glut of discarded single-use masks and gloves is washing up on shorelines and littering the seabed
'Covid waste': disposable masks and latex gloves turn up on seabed – video
Conservationists have warned that the coronavirus pandemic could spark a surge in ocean pollution – adding to a glut of plastic waste that already threatens marine life – after finding disposable masks floating like jellyfish and waterlogged latex gloves scattered across seabeds.
The French non-profit Opération Mer Propre, whose activities include regularly picking up litter along the Côte d'Azur, began sounding the alarm late last month.
Divers had found what Joffrey Peltier of the organisation described as "Covid waste" – dozens of gloves, masks and bottles of hand sanitiser beneath the waves of the Mediterranean, mixed in with the usual litter of disposable cups and aluminium cans.
The quantities of masks and gloves found were far from enormous, said Peltier. But he worried that the discovery hinted at a new kind of pollution, one set to become ubiquitous after millions around the world turned to single-use plastics to combat the coronavirus. "It's the promise of pollution to come if nothing is done," said Peltier.